I was not surprised to read that this lovely lakeside cottage won an award in the 2013 Detroit Home awards.
The designers chose a predominantly white theme mixed with subtle shades of grey and blue and the addition of natural linens for the interior of this lakeside home. The overall scheme is timeless and the pictures speak a thousand words of the cottage look that I adore.
With its tongue and groove walls and ceilings, it is without doubt this home has charm. When creating an all white, or very pale white/grey interior there needs to be a balance so it doesn't end up looking cold and clinical. This picture perfect cottage is far from clinical as the interior designers have balanced white by adding aged timber furniture and offsetting it with dark wood floorboards. Varying shades of white from the off white in the living area to the brighter white kitchen cabinetry have been used. Soft greys have also been introduced with great effect. I really love this home, it feels homely, not cluttered and has a charm, that I for one cannot resist.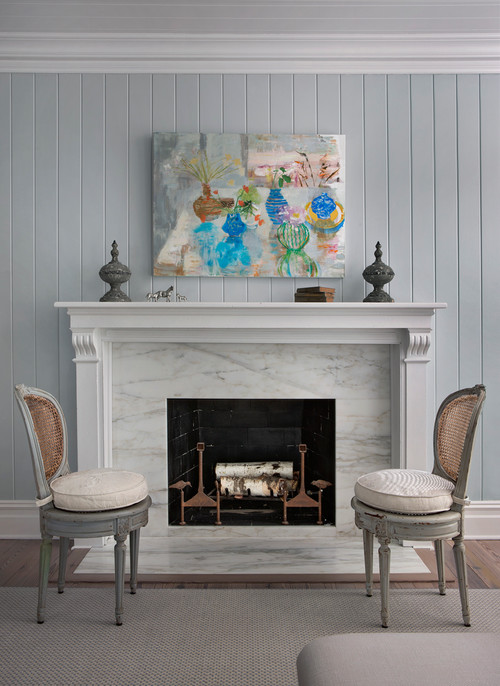 If you like this company's style, you might want to check out some of their other projects on their Houzz profile - Cottage Company - Harbor Springs.
I may share this post with some of the following link parties: