Eclectic artwork and coastal touches drew me to this traditional home which has been beautifully re-designed by Banks Design Associates.
I am not making this statement because I am a biased artist, but I truly believe that art take a room from ordinary to extraordinary, whether it is contemporary or traditional in style, there is a piece of art for every room. My own home lacks artwork for the sole reason that I have very little hanging space, should I have a larger home I would fill it with art and I don't just mean my own personal paintings, I love all forms of art including abstract.
I previously featured Linda's interior design work in a gorgeous waterside home. Today's home is classic, however Linda, of Banks Design Associates, has taken a bolder approach with colour and artworks. Linda's has incorporated both texture and pattern to show case the owner's art yet still retained the character of this lovely Cape Elizabeth house.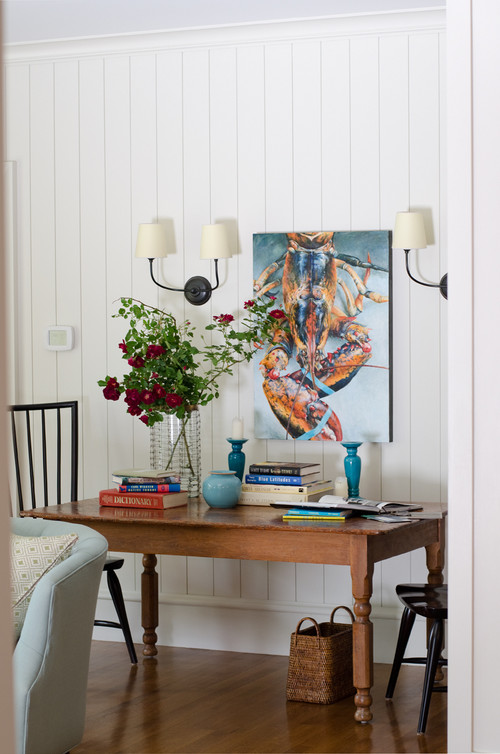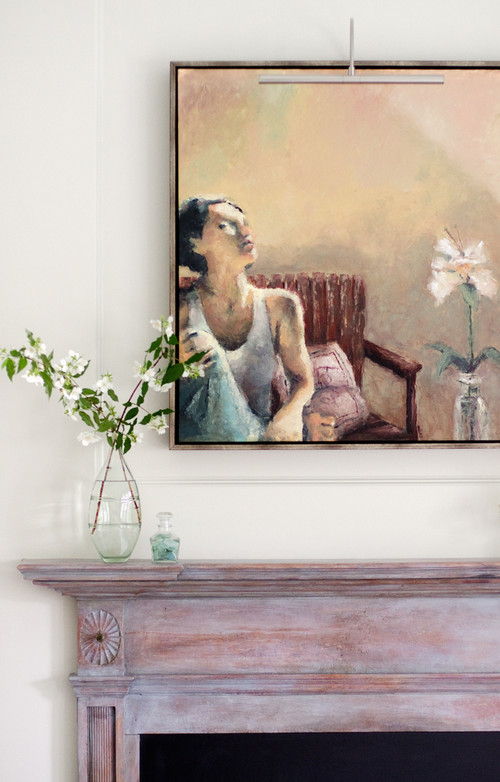 I hope you have enjoyed touring this lovely home as much as I have enjoyed sharing it.
I am sorry I have been a little absent from the blog the past few weeks, I have had a lot going on in my life which was pulling me in all directions. Things should be more settled soon with some popular, regular posts returning.