"Garden studio's, man caves, she sheds, tiny houses", call them what you like, these small spaces detached from the main house are on trend and with some careful planning and a little design
flair you can turn these rooms into creative outlets. Imagine your own little world where you can pursue a hobby, work from home, or simply relax, away from the hub and noise of the main house.
As I type this blog post, I am sitting in my new, garden studio, a place I had built to paint, sit, reflect, read, work on my blog or relax to music. Located off the back deck, it is the perfect "Zen" spot and I LOVE mine with a capital L. I have been waiting for this moment what seems like forever and although it seems a bit mean not sharing images in this post today, I have some finishing off to complete and a major window to be replaced (long story), meanwhile I thought it would be an idea to share some garden studio spaces that inspired me to embark upon my journey.
I personally don't like the words "she shed", these outdoor rooms can be far more than a 'shed', and as far as I am concerned it is worth the extra money to have your building insulated and lined, this will take it from a shed like feeling to a room that can be multipurpose, a home office, studio or even an extra bedroom for guests. I have a friend who has built two of these small cottages in the grounds of her beach house with the idea of being able to have family stay without them having to spend up large on an extension on the main building.
I might add, before you launch into building one yourself or having one built, you need to check your district council regulations. In New Zealand, as long as it is under 10 square metres and within the boundary restrictions and height restrictions, there is no need for a building permit which is a huge cost saver. I do advise you still employ the use a registered builder unless you are purchasing a kit-set and erecting it yourself. I made the mistake of not using a registered builder and sadly I ended up having to pay out extra money to fix the things that were not finished off properly.
The studio I am sharing today inspired me to think "out of the box"with my own space. This back yard writers studio has been decorated Scandinavian style and kept simple with a white palette and grey and black accents. The interior design is by Andrea McLean Design Office.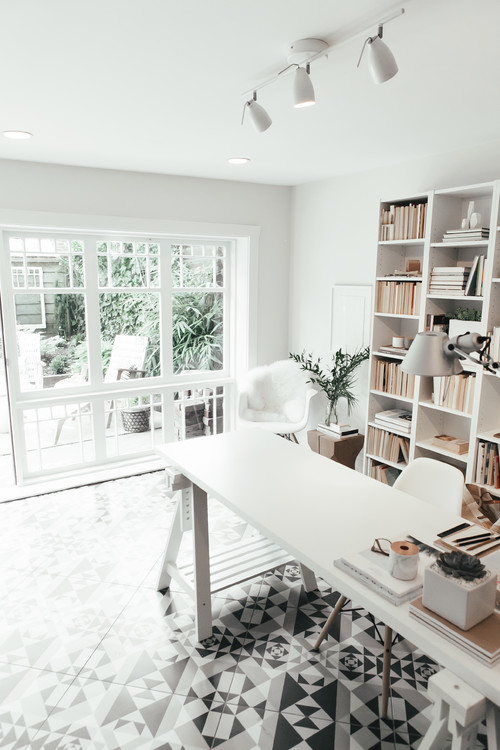 Small spaces look larger if you use a light colour and white is the perfect background for an office or painting studio. Texture or pattern should be introduced into a white space, all white can be a little bland or cold.
Also remember that there are a myriad of whites that reflect all sorts of undertones. I chose Half Sea Fog by Resene for my own studio has the tiniest hint of grey yet it comes across as a warm white without any yellow tones.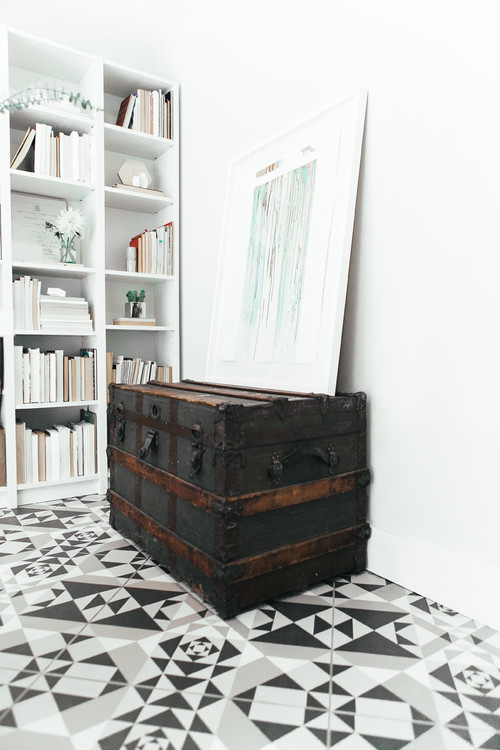 A studio need not be bare of furniture or decorative pieces, trunks are a good way to be able to store items without it looking cluttered. If you don't want to hang anything on the wall, propping artwork on a desk top or trunk or even on the floor against a wall is a simple solution and the art can be changed at any time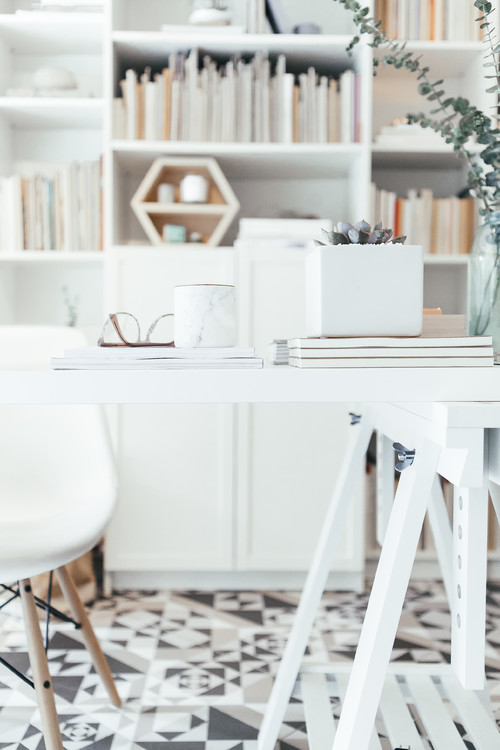 If you want this room to double as an office, a trestle table is a good idea as you can always fold it against a wall if you need the space for unexpected guests to stay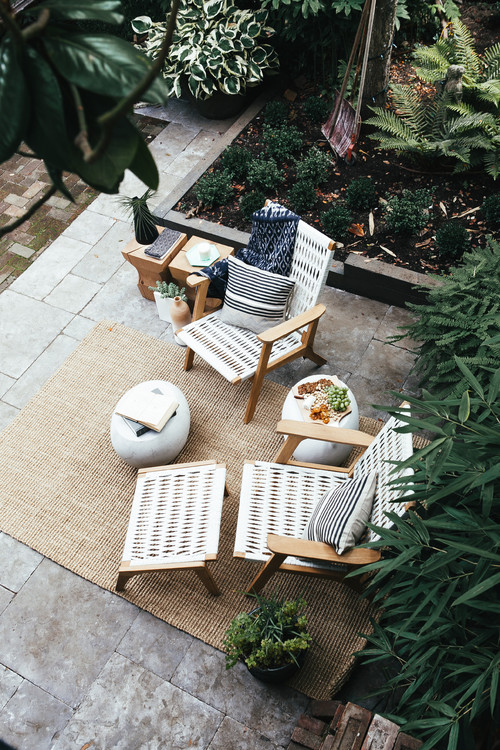 If you have the opportunity for your garden room to flow out onto a deck or patio then all the better. Decorate the outside space as you would an inside, keep the style flowing outdoors. If you have a deck then potted plants will soften the space. I love the idea of an outdoor rug which I hope to eventually get for my outdoor area