If you love Mediterranean style, antiques and decorative paintwork, you are bound to fall in love with this beautiful home but what may surprise you is that it lies oceans away from the Mediterranean in the state of California.
In April 2015, I featured the former home of NZ Interior designer Irene Crean's home. Irene's love of the Mediterranean extended to her former, exquisite Auckland residence, beautifully designed and decorated around a French Provencal theme that had you believing you were living that dream. When I spotted another beautiful Mediterranean style home, whose owner clearly had similar tastes, I thought it would be great to share another designer's take on this style.
This grand residence on Strand Beach, California at first glance could convince you it lays beside the Mediterranean ocean. Designed by O'Hara Davies-Gaetano some spaces are simple and pared back, yet other rooms are full of the rich textiles and antique furniture, clearing showing the owners love of this style. There is a mix of furniture and decorative pieces from throughout Europe, including some Gustavian style pieces such as the clock seen in image 8 below. There are some intriguing pieces in this home that has me looking over the photos many times so I don't miss anything such as the decorative ceilings and lighting. I hope you enjoy it as much as I am and return for the remainder of the photos next week in part two.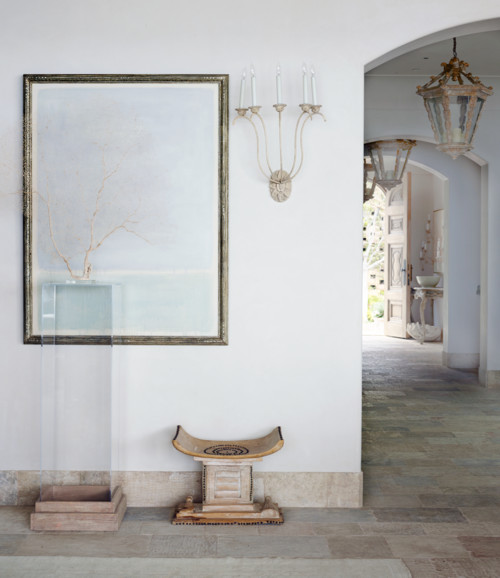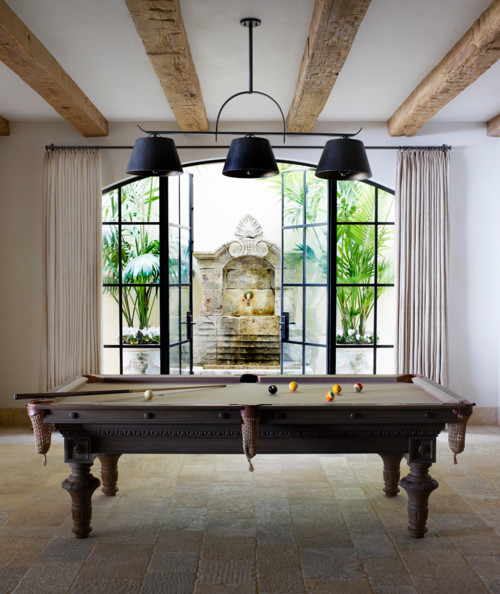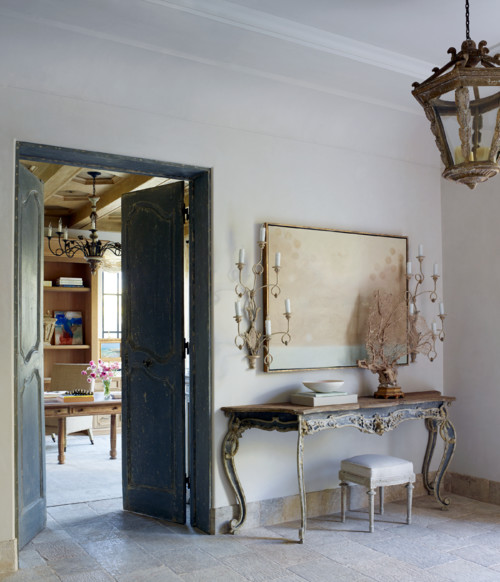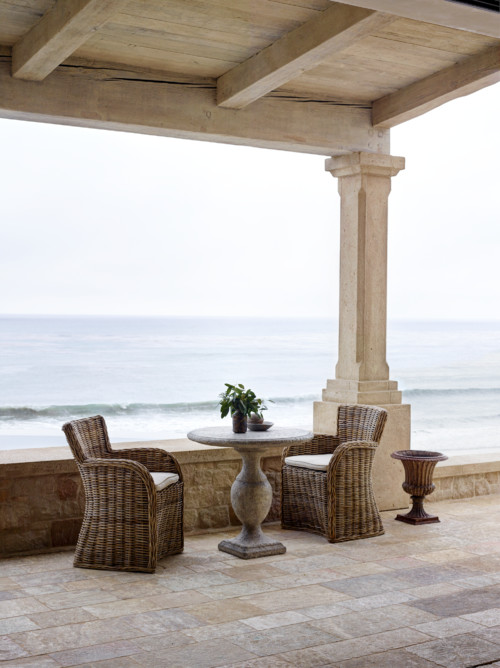 Please use the link above to see the lovely images I shot myself of designer, Irene Crean's former Provencal Auckland home. The link will take you to part one, there are four parts to the post on her home, the remaining links you will find at the end of the first post.
Hoping you are having a wonderful weekend, wherever you are in the world.