Some of these sweet floral products come from newly discovered websites such as ASOS and old favourites such as etsy I will feature more on my "favourite websites" another time with these new discoveries. ASOS even offer free shipping on their products, always a bonus!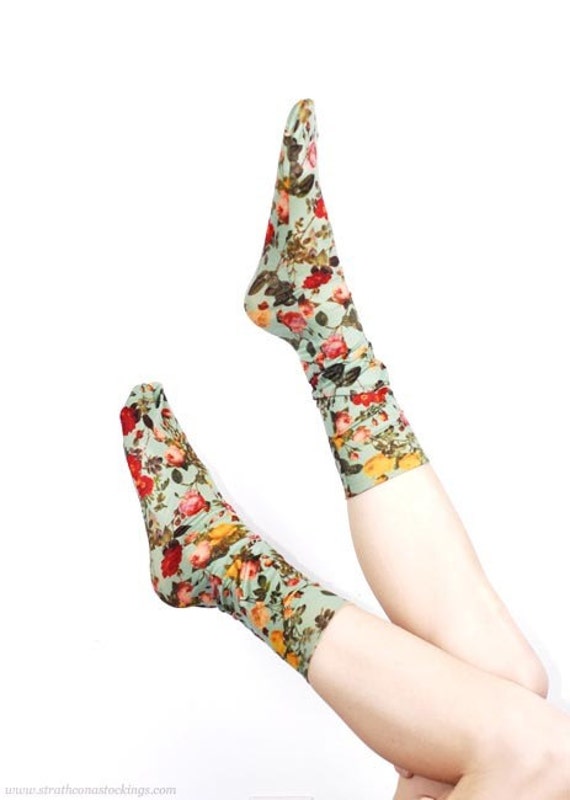 Unique hand printed stockings/socks in "seafoam" from Strathcona Stockings, US$28.00 (will deliver internationally) see their etsy shop for further details and products.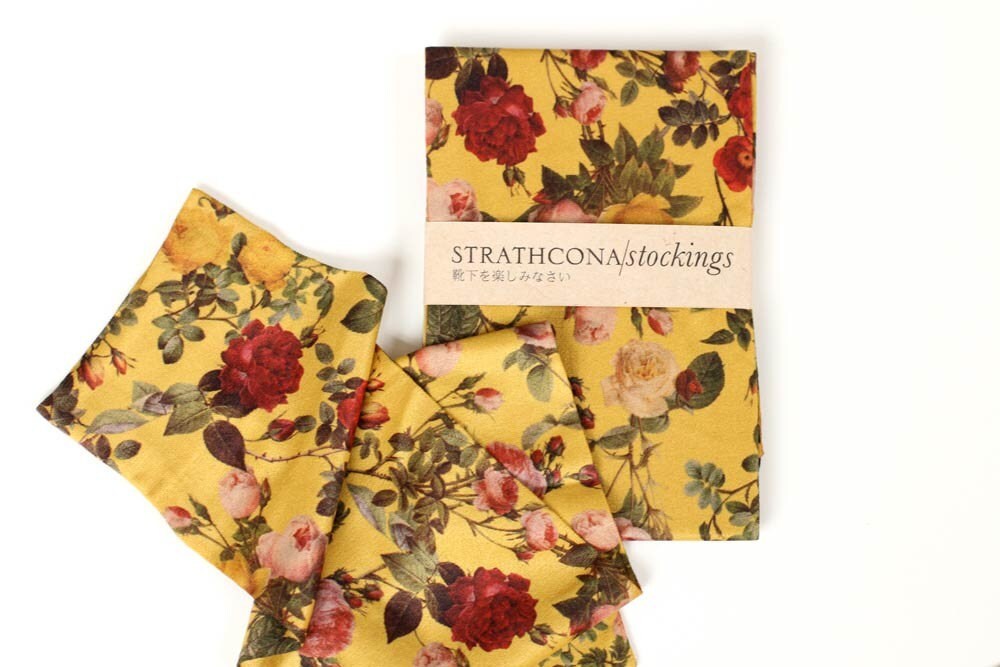 Waterbury crest curvy plus blouse in light blue US$29.99 from Shop Ruche
Lady Catherine's floral dress from Shop Ruche US$45.99
We all need an emergency umbrella in NZ, especially with all this Spring rain. Kath Kidson summer umbrella from ASOS
,UK Sterling 15.00 (ASOS have free worldwide delivery on their goods).
Lulu Guinness super-slim rose print umbrella from ASOS, UK Sterling 20.00
Neat little clutch bag by Max C London - floral leather panel clutch bag available at ASOS, UK Sterling 25.00
Livvy floral bow ballet pumps US$45.74 at ASOS.
Had to pick these as my niece is called Livvy and I think she would love these.
Forever fold-able Indie flats in cream from Shop Ruche US$43.99
These gorgeous shoes above are Dries Van Noten from Mei Mei (New Zealand :))but are a whopping NZ$1,320. They are sequinned suede with a black ankle strap. I just love them so had to include them, but we are talking, almost "Manolo Blahnik" and exceeding some Jimmy Choo prices here!
Now these shoes are not flowery nor are they bargains but I think these are absolutely stunning, head turning heels. They are from Jimmy Choo's new range and I couldn't resist sharing them with you. Dig deep in your pockets though these crystal mesh sandles are in Euro 1,495.00. They come in two colours, Ivory and Anthracite.
Thank you for spending time with me today. I am now considering braving, cold, windy Auckland to take my latest doggy sitting client (Louis) down to Mission Bay Beach before retiring to paint, and I promise you I wont be tottering down there in my Jimmy Choo's!
Hope you all have a wonderful day.