I'm excited that next week my bedroom makeover should be complete and all going well if the "Hangman" turns up Wednesday to hang my shutters above my bed, and I'm not concussed by them falling off the wall while sleeping, it's just a matter of getting everything in place for my shoot. Wallace Cotton are kindly loaning bedlinen for the shoot so excited about showcasing their products and using them to enhance and tie the look together.
Keeping with the theme, Today I've sourced some gorgeous French style furniture for my readers. First a company based in the USA, Painted Cottage, a small company with a showroom and studio in Collingswood, New Jersey. Their showroom is filled to the brim with vintage finds including these gorgeous pieces below that would fit perfectly into a romantic French style bedroom. Painted Cottage sell from their Etsy store but also have a website at Painted Cottage Studio.
The other furniture is from a New Zealand company called French Touch who have a wide range of French style furniture such as Louis, Florentine, Wicker, Chateau, Elegance, Romance and Perle. Each range having its own specific style. I have chosen some pieces from French Touch's Chateau range as I love their distressed but natural wood appearance. French Touch have a huge range of products from bedroom, dining and living room to accessories. They also have "Specials" from time to time which can be viewed on their website.
I encourage you to check out both stores, all the links are highlighted.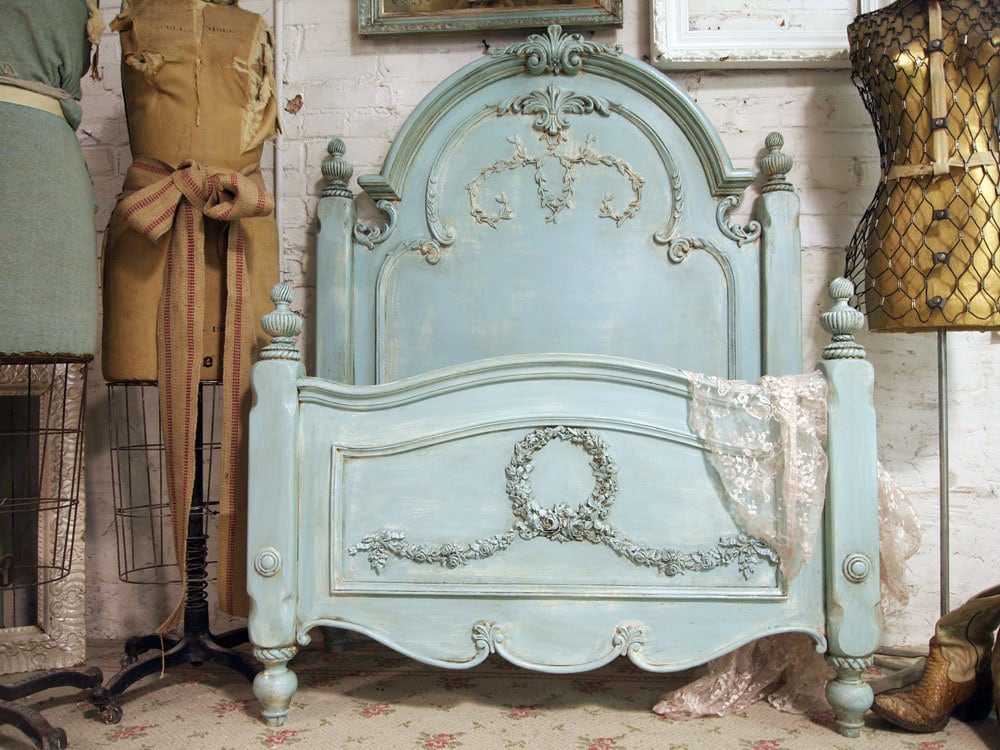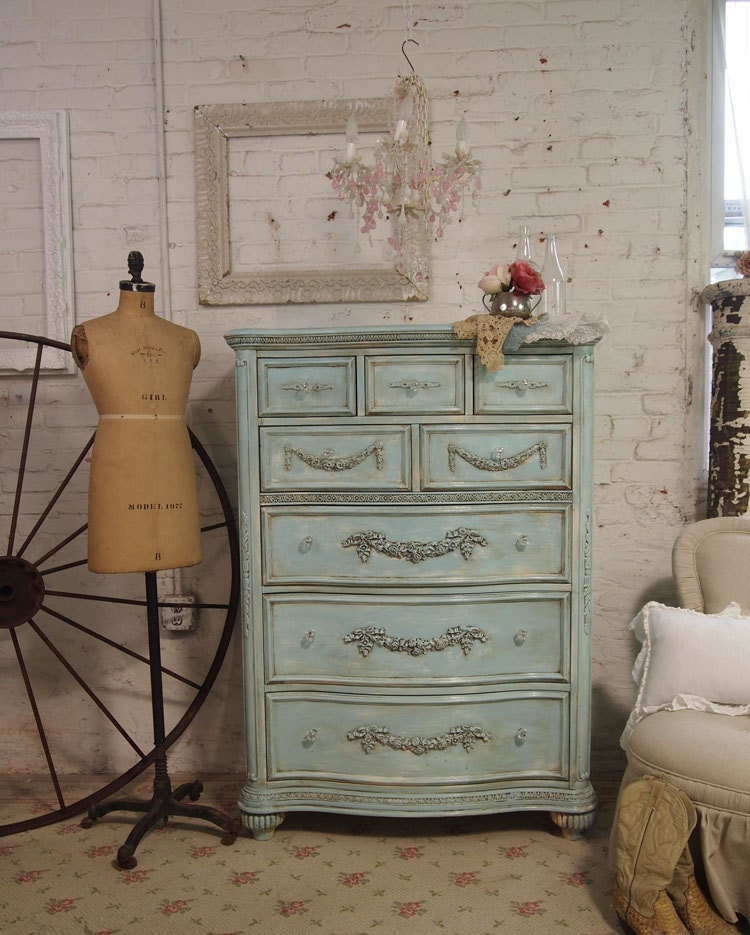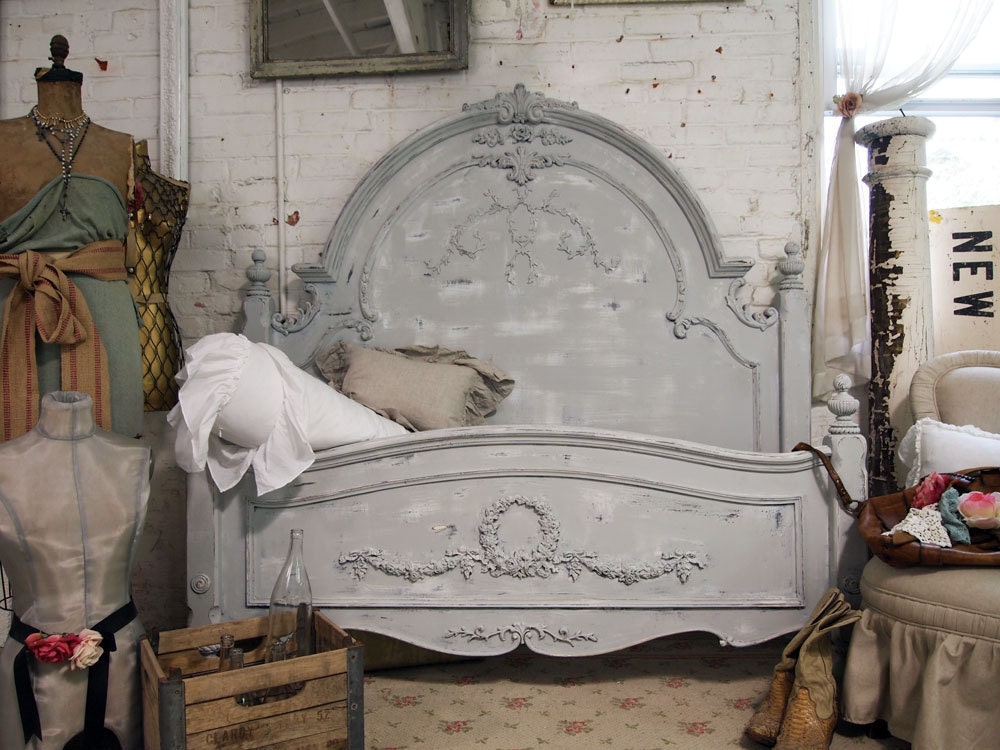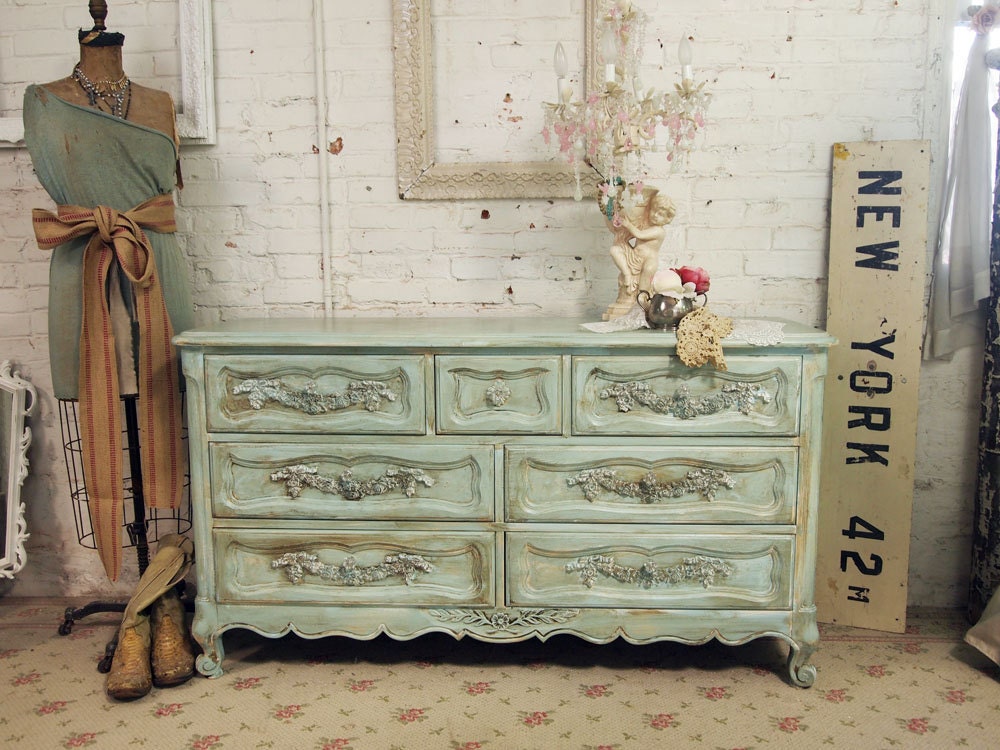 Chateau 6 draw sideboard - NZ$1,690.00 from French Touch, New
Zealand
I will leave you with a gorgeous French style kitchen to get your artistic mind racing! I plan to update my kitchen and give it that French Look by replacing doors and work top and not spending a fortune.