Known for it's coolness in Summer and warmth in Winter
100% linen is quickly becoming a popular choice for duvet covers, the new pre washed soft linen is just so beautiful.
The crinkled unmade look of linen is perfect for the French country look of my bedroom makeover. An added bonus is the fact that linen duvets are meant to look slightly crinkled and I absolutely loathe ironing. Recently my husband flew back from
Abu Dhabi
for a couple of weeks, he went to iron a shirt and discovered I didn't possess an ironing board. Since returning to NZ and not having the luxury of a maid, I've discovered the tumble drier seems to do a good job of knocking out those creases if you whip them out of the tumbler in the last five minutes
(with the exception of cotton bed sheets of course). My husband was obviously not impressed when I told him my solution as the next day he marched in with an oversized ironing board under his arm...
Shhh! d
on't tell him but its still sitting propped up in my laundry in its original plastic wrapping.
A while ago I started to look around Auckland to see what I could find in the way of linen duvet covers. One shop I found in Parnell had some beautiful ones made in Italy but prices started at NZ$800!!", rolls eyes"! The downside of Linen is its price and as I can't justify NZ$800 for a duvet, I returned home to "let my fingers do the searching", (old Yellow Pages slogan, but this time referring to my "keyboard"). However,
I'm aware that not everyone likes crinkles in their bed linen and some prefer the starched look of hotel sheets, so have included some beautiful duvets in 100% cotton, sourced from the UK, NZ and the USA. All of these can be purchased on line with International shipping.
Samples of linen I received from Lovely Home Idea a small business based in Europe. The left and middle samples are 100% linen, the last one on the right is 50% linen/cotton so a little bit softer.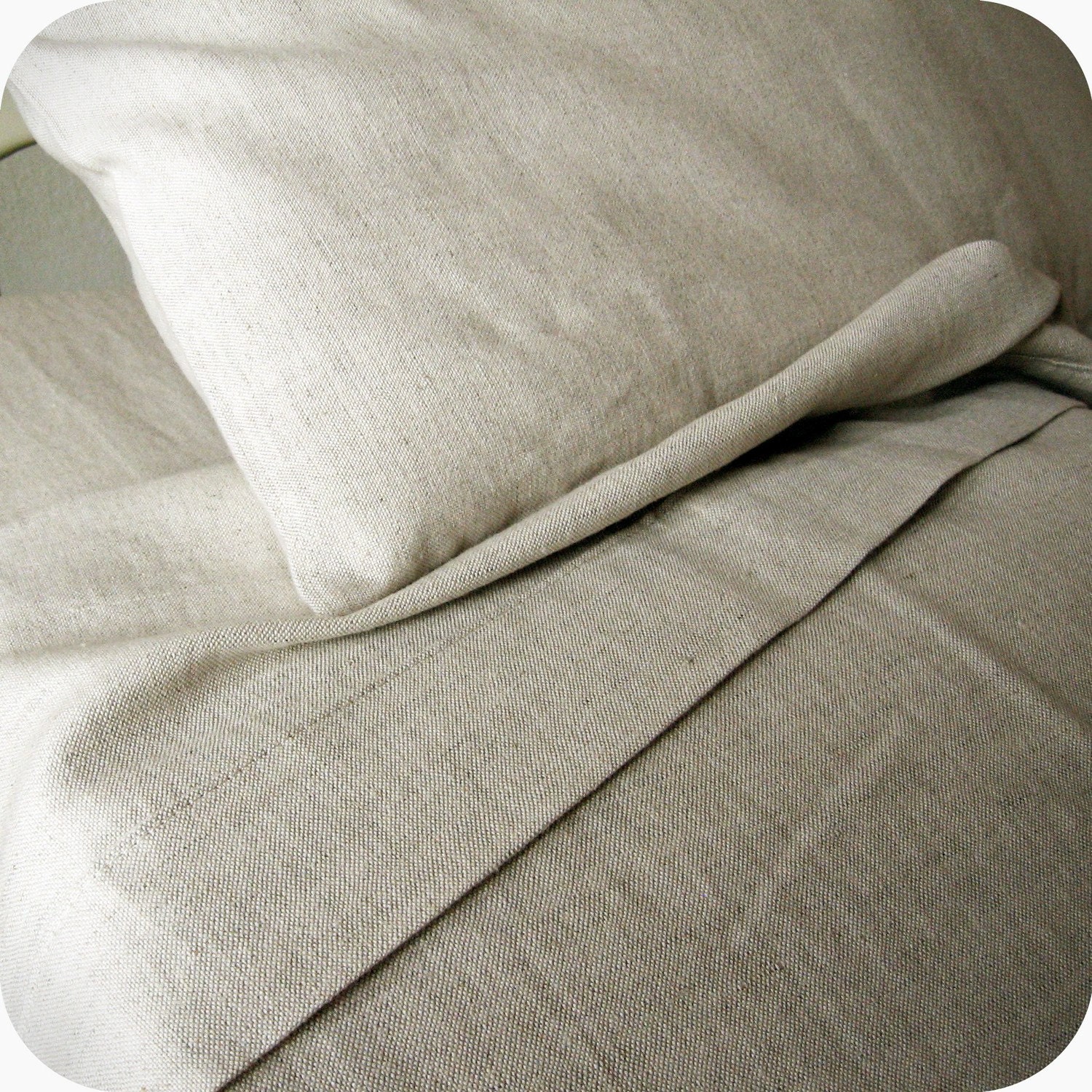 50% linen/Cotton Queen size Duvet cover in sand brown from Lovely Home Idea - US$155.00 plus shipping.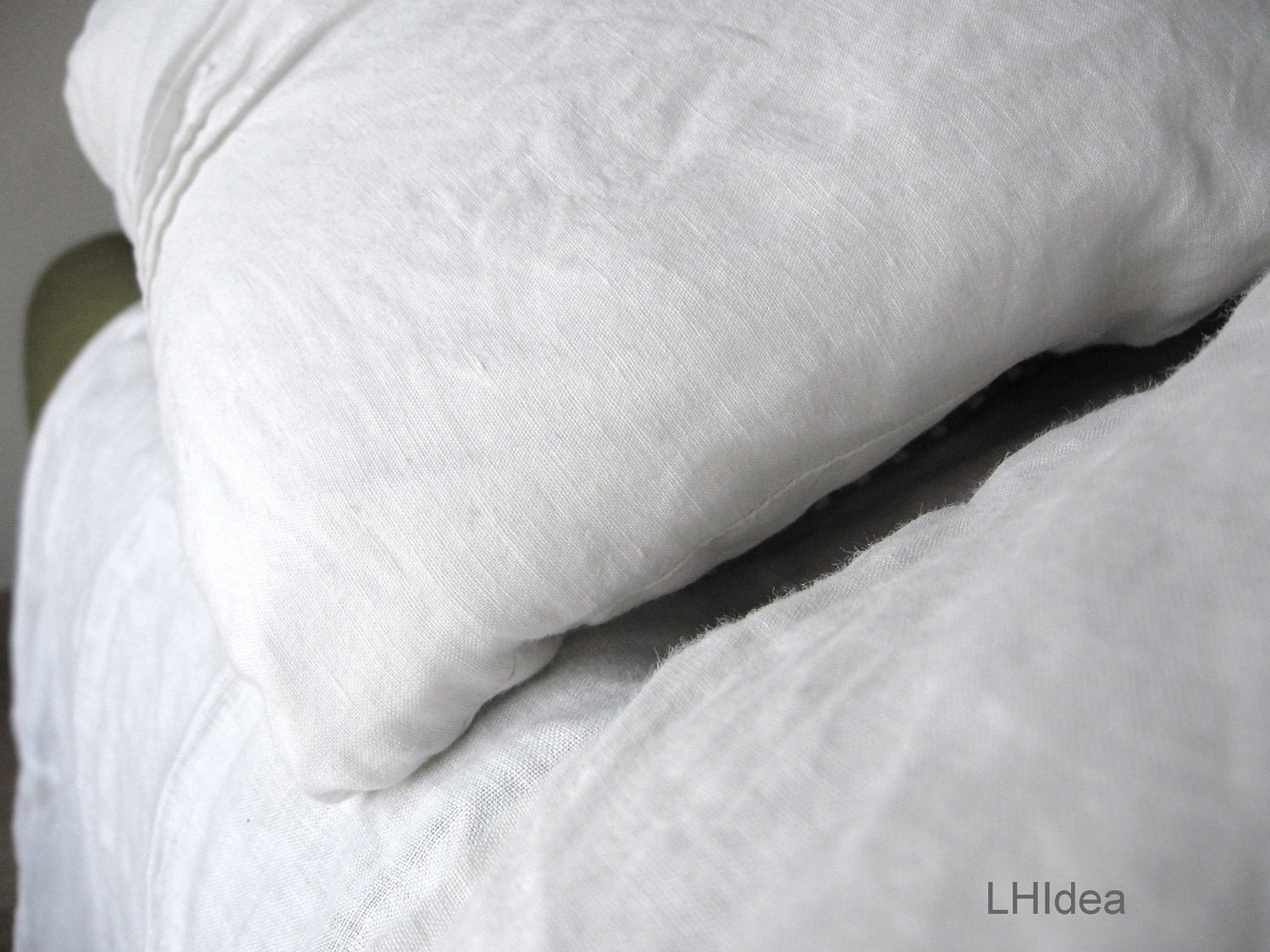 Queen size duvet from Lovely Home Idea in 100% natural linen, pearly white - US$155.00 plus shipping.
Lovely Home Idea also have tablecloths, towels and baby ideas so worth popping over to their Etsy store to see their other items.
Indira 100% cotton Duvet cover set from Wallace Cotton - NZ$99.00 -$169.00
I think Indira is lovely and if I was looking at a pattern I think this would be it. It has a crisp, fresh appearance, especially against the white shutters.
Tess Duvet cover in elegant washed grey linen with ruffled trim - NZ$329.90 - $399.90 from Wallace Cotton. I can certainly imagine myself lazing with a book in this bed on a Saturday morning.
Wallace Cotton are a popular NZ store who stock homeware, kitchen, bathroom, bedroom and clothing. They are a New Zealand company with stores in Newmarket, Takapuna and Wellington. But don't panic you can order from their on line store if you are not close to a shop.
If your in the UK, don't forget your rate of exchange is good so prices can be competitive even ordering from the other side of the Pacific.
Pearl emroidered duvet cover and sham from Pottery Barn - Queen size NZ$129.30, King size NZ$168.50. In the new easy care cotton that is said to emerge from the drier smooth (Could this be for me!). Shipping excluded.
Classic Stripe 400 thread easy care cotton duvet and sham in sandlewood from Pottery Barn - Queen size NZ$168.50, King Size NZ$194.60 excluding shipping
This 400 count Egyptian Cotton Duvet cover is from The Linen Cupboard, Yorkshire, UK and costs UK Sterling 50.00 for a King size which is a very competitive price. Shipping within the UK is Sterling 5.95.


Further designs can be seen at The Linen Cupboard website. The Linen Cupboard specialise in hard to find bed linen so if your bed is an unusual size they may well be able to help you.
Its 11.55pm, Clocks have gone forward an hour in NZ.
The All Blacks won against France and I have finally finished this post so its off to bed for me!